So, after watching
Back to the Future
with my son and assembling the
ProQ
, I then took the smoker outside to get it ready for a burn in / seasoning session.
Here's the Smokey Joe being used as a place to fire up my chimney.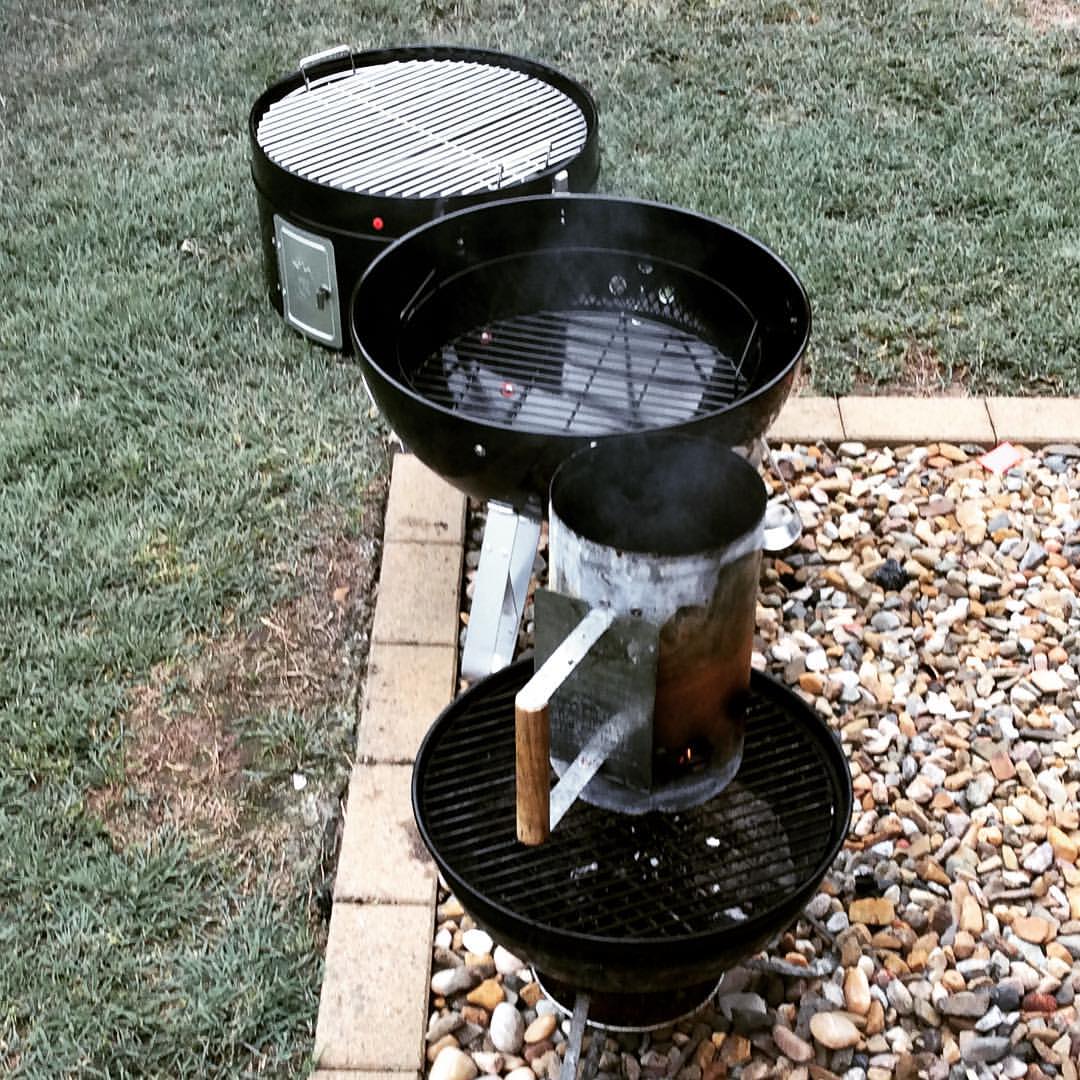 Unfortunately, the weather wasn't being nice and it started to rain. However, just like
Samantha Fox
, nothing's gonna stop me now ...