Yes, I'm boring. I'm a parent and in my 40s, so what do we do for New Years ? I smoke a chicken of course. As I was out of charcoal, my son and I went for a bike ride to
Bunnings
. There I picked up their last bag of charcoal, that was going cheap as the bag was ripped a little. I thought, no worries, little did I realise that taking that 10kg bag home on the bike was going to be challenging to say the least. I also picked up 100 firelighters for $6 ... bargain !
Anyway, when I got home, I then used some leftover rub from the Christmas cooks and some plum wood chunks for the smoke source.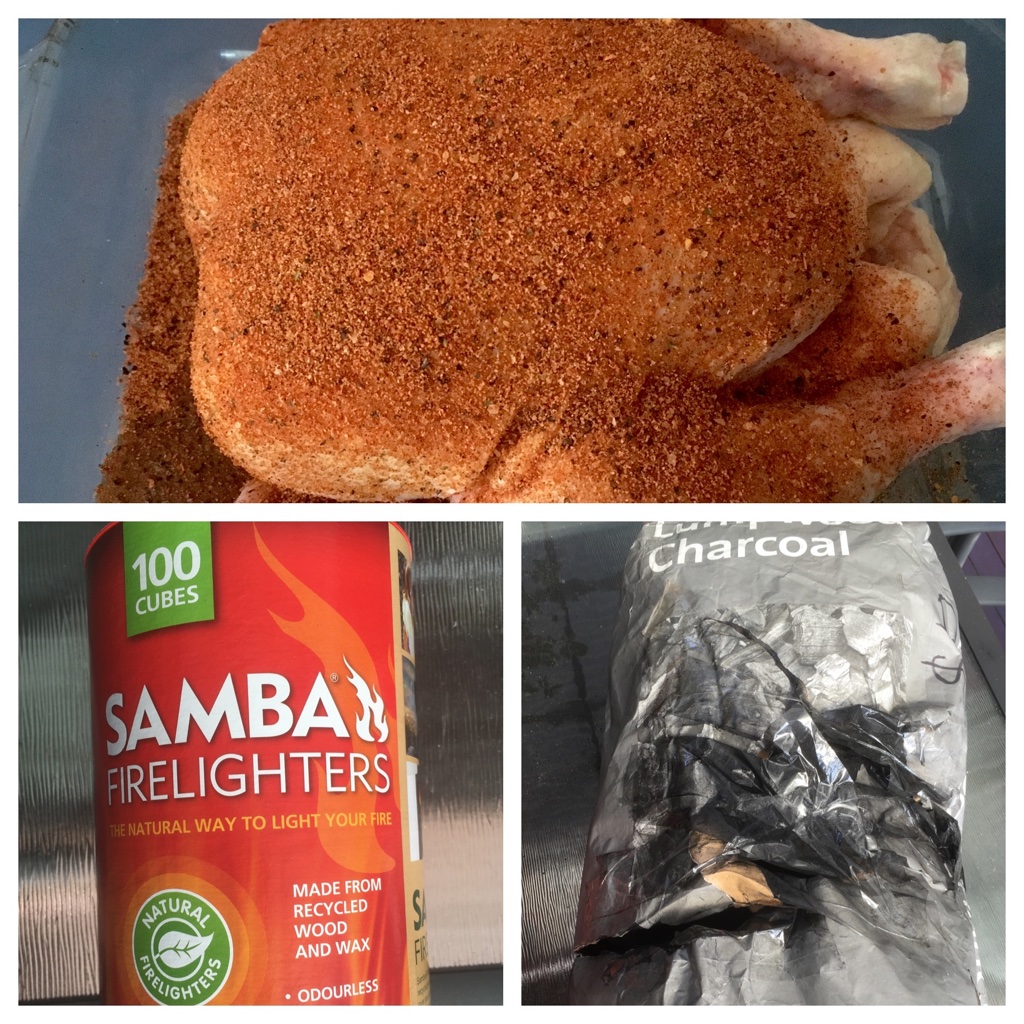 At 3:45pm, in the arvo, the pit went on with the chicken on about 20 minutes later with an internal temperature of 12C and 200F on the rangehood. It was smelling great as I kicked back eating a
zooper dooper
whilst listening back to
The Chill Factor
mix from this morning.
At 5:05pm, the rangehood was sitting on 300F and the internal temperature was 60C.
At 6:05pm, it's internal temperature was 83C, time to take it off and rest. We then got stuck into the chicken about 30 minutes later. A rather chilled night for the last day of 2015.